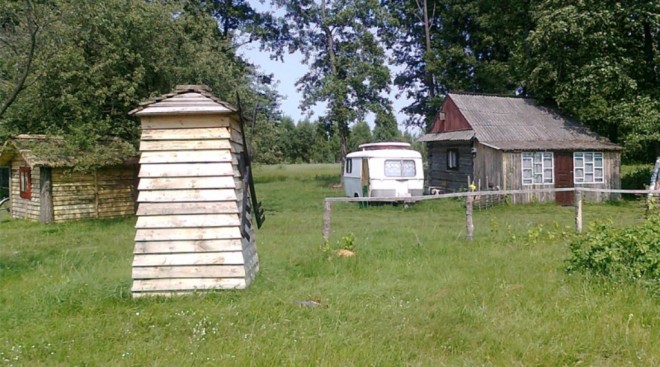 Hostess, Shvyryd Valentina Lukyanovna offers cottage: 1 single and 1 double room. Toilet is in the yard and in the house, shower, bath, bath. You can use a TV, refrigerator, washing machine, microwave, radio, telephone. Accommodation-1osoba / 1 night / 1 bed -20 USD. (summer and winter), -10 UAH breakfast. two meals 40 USD., three meals a day, up to 50 USD.
Mistress takes a rest with children.
In the farm are a cow, pig, poultry. There are also apiary. Vacationers have the opportunity to fish, swim, ride on a catamaran, boat, water skiing, and skating on the cart. Hostess offers excursions into the woods for mushrooms, berries, herbs hostess at will teach cook, bake, embroider.
Medical care and public telephones are located at a distance of 0.4 km
Address: Lyubeshiv district v.Lyubiaz