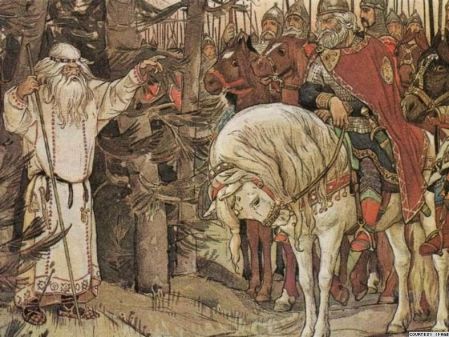 A huge burial mound on the outskirts of the city is a place where, according to the legend, Oleg Prince of Drevlyan was buried.
After the death of his father between Oleg and his brother Yaropolk the war broke, the cause of which was the Oleg's murder of Lyut Yaropolk governor Sveneld's son. Yaropolk Svyatoslavich of Kyiv took the Oleg's capital city Ovruch (Vruchiy). During the assault Oleg died.
In 1961 a memorial bord was put here which says that this place is really the first funeral place of Prince was established here.