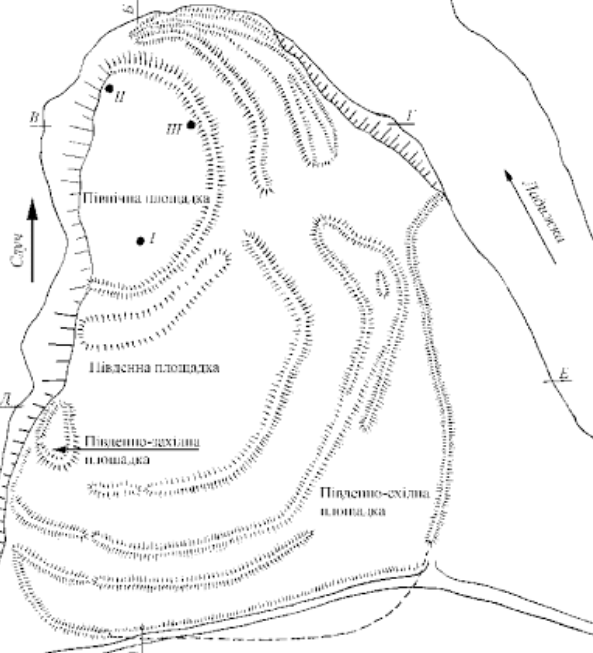 The Old Rus settlement of Gubynsk, which is known by locals under the name Zamok, is located on the south of a village Gubyn. It occupies a large cape appearance of the right bank of the river Sluch, on the place where there is the river Ladyzhka.
According to a chronicle, a bolokhivsk town of Gubyn was destroyed in 1241 during a punitive military action from the side of Galychina-Volyn prince Danylo Romanovych.
On the territory of the settlement 13 habitations were dug out, 11 of which are the ruins of rectangular buildings, and 2 – of square ones. It is typically that those 11 houses were built deep in soil. Other buildings showed the surface signs.
The great finds of archaeologists are so-called Gubynsk treasures which are different women attires: neck-chest-types, worn on the arm and set complexes of a head. In the found treasures the temporal ring-like pendants of different types prevailed in number. In synchronous treasures from the town centres of other places of Old Rus they are almost not met.
Address: 31183, Starokostiantyniv district, Gubyn village