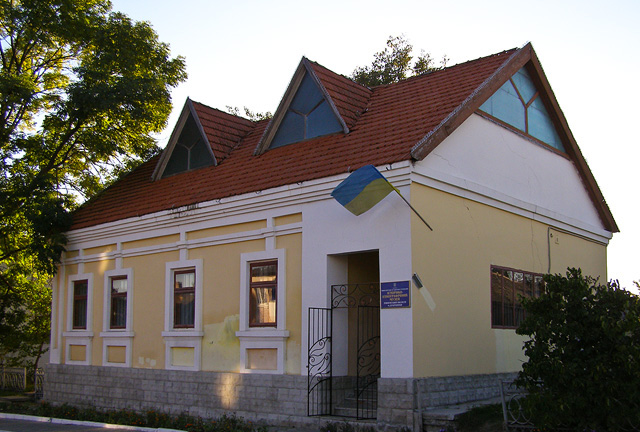 Dubrovitskyi Historical and Ethnographic Museum was established in 1957 as a local historical museum. By 2005, it functioned as the "Museum of the armed uprising of 1917." This period was known as the "historical Lore." In March 2011 a session of the District Council approved the Charter about "Dubrovytskyi Historical and Ethnographic Museum".
Four showrooms are organized chronologically in the museum: "The archaeological monuments of the city and district", "History of the ancient city", "Environment and tools", "History 397-th shooting Division".
Among the exhibits - artwork potter E. Kulik, maystrynni folk W. Cote, photographs of Counts Plater, copies of pages Peresopnytsia Gospel and copies of documents, materials warriors-liberators 397-th Infantry Division Sarny, letters, correspondence.
Address: 34100, Rivne region, Dubrovytsya district, Dubrovytsya, 16 Myru Street