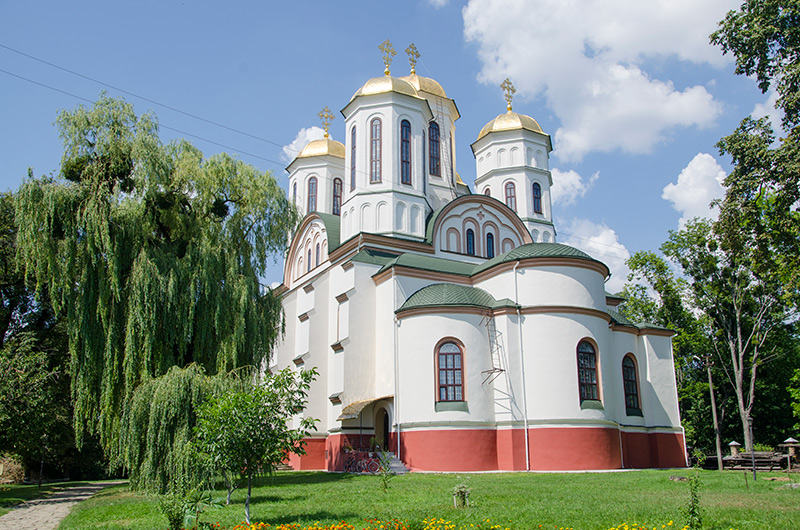 The Epiphany Church in the castle courtyard was probably built in the XV century. In 1521 (the date is carved on the frames of the loopholes) its northern wall was thickened to 2.8 m and loopholes were arranged. Thus, the temple is included in the defense system.
From 1636 the church was not used for its intended purpose for a long time and turned into a ruin. It was rebuilt on the old foundations in 1886-1891. Only the northern wall of the ancient building has survived. The modern monument is a cruciform six-columned three-apse five-storey church, which plays a dominant role in the composition of the ensemble on Castle Hill.
In 1905, a belfry was erected to equip the temple area.
Address: 35800, Ostrog. Akademichna Street, 5