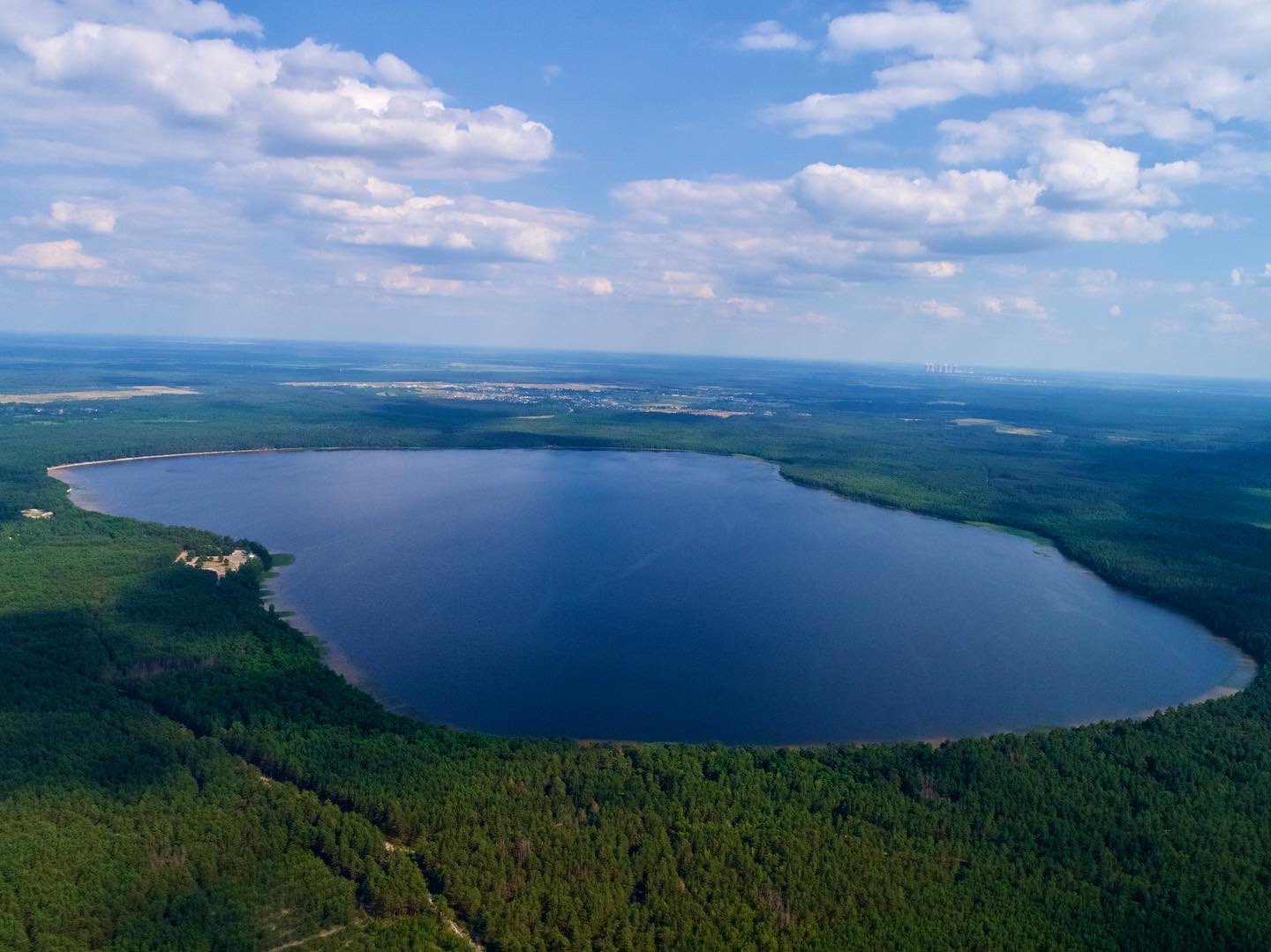 White Lake - karst origin, located near the village Bilska Wola, has an area of 453 hectares. It is the second largest lake in Rivne region. It consists of two basins karst funnel natural depth 22 and 26 of White Lake - special. This unique combination of wetland, lake and forest natural complexes West Polissya. However, in the lake annually been declining water levels, including as a result of intensive recreational use. The lake has a purely Polissya landscape color, very picturesque and truly unique.
Directly to the lake suitable forest and marsh areas, which together form a single hydrological complex. Water composition of hydrocarbon-calcium-magnesium (typical for Lake Forest area). White Lake is one of the few in Ukraine with a high content of glycerin in water, because of what has extraordinary healing properties. Therefore, the water seems to be silky to the touch. The lake is at 156.5 m (water line) above sea level. It has an oval shape, slightly elongated from west to east (length - 2,65 km, width - 2.10 km). The bottom of the lake gently sloping, sandy. Powered groundwater, surface partly from melting snow and rain. From the bottom of beating cold and warm springs. The average lake depth of 10 m to depths 2-2.5 m water clear.
Near White Lake is a rare and interesting plants. This floodplain, tsmin sandy rotundifolia crabgrass, sedges (honkokornevyschna, bahnova, dioecious). Near mighty firs found a place koryachka swamp - poliska orchid with very beautiful flower. Pine friends green curly konychka. In the water near the shore of Lake found a rare plant - molodylnyk lake, which was previously better known Voronkivskomu lake. Back in the 60's made from vines koshem could scoop up the lake many fish and crayfish.
An interesting fish in the lake are European eel river, his body was rectangular, 2 m in length, weighing up to 6 kg. The lake is found among fish perch, pike, Link, ruff, carp, roach.
Address: 34350, Volodymyretsk district v. Bilska Wola