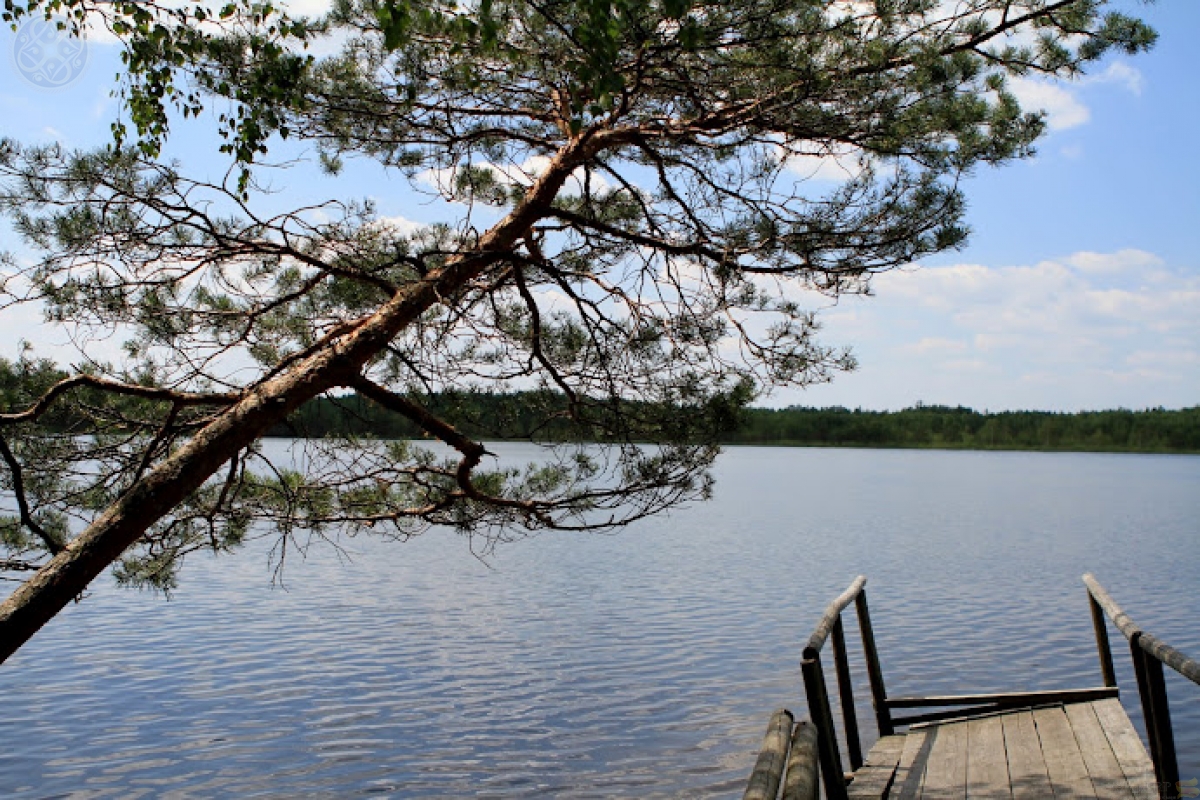 One of the most mysterious forest lakes in the region regarding vegetation is Lake Voronki. Its length reaches 600 meters and an area of ​​21 hectares. Here, such a rare plant as a lake redeemer found refuge, which quickly disappears due to industrial or domestic pollution of water bodies. There are a lot of lakes in the Rivne region - large and small, and the young tree settles only on one, Voronkovsky. It is here that he finds the conditions necessary for his life: pure, low-mineralized water, which has a slightly acid reaction. And the shore of this lake is unusual: only in one place there is a small strip of sandy beach, but most of it is surrounded by an unstable melt of different widths. Around the lake there is a strip of sedge-sphagnum bog.
Here you can find such plants as the marsh wingfly, sedge bugnova, sundew, medium sheikhtseriya marsh and others. A very interesting find was also found here: in the coastal strip, a plain-looking plant was found - the calyx bubbly. This is a new location for a rare Western European species in Ukraine. Behind the melt, there is an old pine forest, typical of the northern part of the region, above that of green moss, and below it is swampy.
Two species of shrubby willows grow here: rosemary, fragile, with narrow leaves, and blackening, more rare. There is a tourist base on the lake. The base has its own food block, volleyball court, tennis court, and several catamarans are also available. The building itself is located in the forest, thirty meters from the lake. For an overnight stay, you can stay both at the tourist base and in tents nearby.
Address: 34330, v. Voronki, Vladimir region