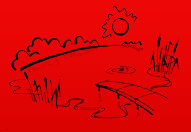 The legend of the lake
Recommended for those who like to relax in beautiful places
…And the prince went on a campaign. And he left his hometown and his only daughter. And the black night fell to the ground. And the enemies attacked the city. And in great despair, the girl asked for protection from the forces of heaven. And suddenly the city disappeared, and in its place a huge water lake spilled, as clear as a girl's tear. Not salty. Is it true or not, but an amazing lake still appears in that city. And its depths are full of all kinds of fish. And the water is just as clear there. Even the great-grandmothers of today's young ladies believed that it knews how to return youth. And this lake has no equal in that country and beyond. But other lakes spilled very nearby. Not so deep, but just as picturesque ...
The first thing that comes to mind when it comes to Volyn is the Shatsky Lakes. They are known worldwide for their crystal purity. Many have heard various reviews about them, some consider them a unique natural park with beautiful untouched nature, and some think that it is an abandoned area with dense forests, swamps and lack of civilization. However, not everyone has a real idea of this Shatsky Lakes. So we will try to acquaint you more closely with this pearl of Ukraine.
Origin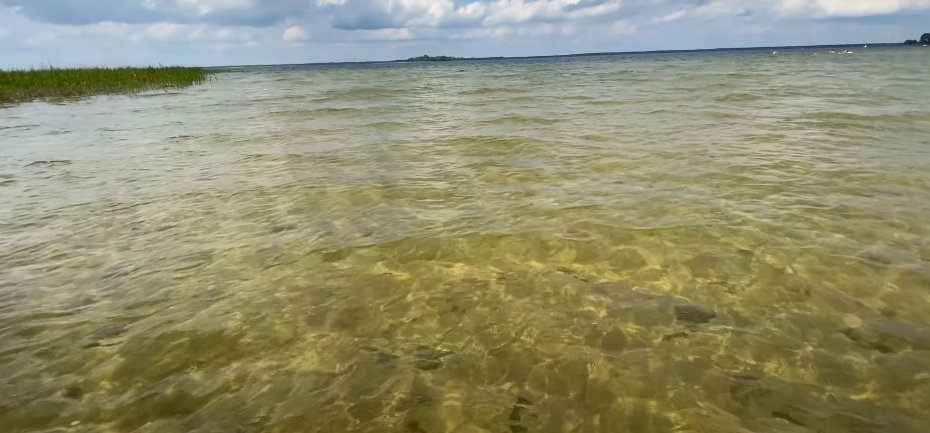 The history of the origin of the Shatsk Lakes is not known for sure. Today, most scientists support the version of Academician Pavel Tutkovsky, who more than 30 years ago first conducted geological research here and suggested that the origin of this natural phenomenon is associated with the movement of the glacier. The fact that this is quite real is evidenced by the local landscape: huge boulders located along the shores of the Shatsk Lakes complex, the canals that connect them. According to scientists, they could have been brought here by the giant force of a glacier moving from the Scandinavian mountains, which moved here millions of years ago.
Location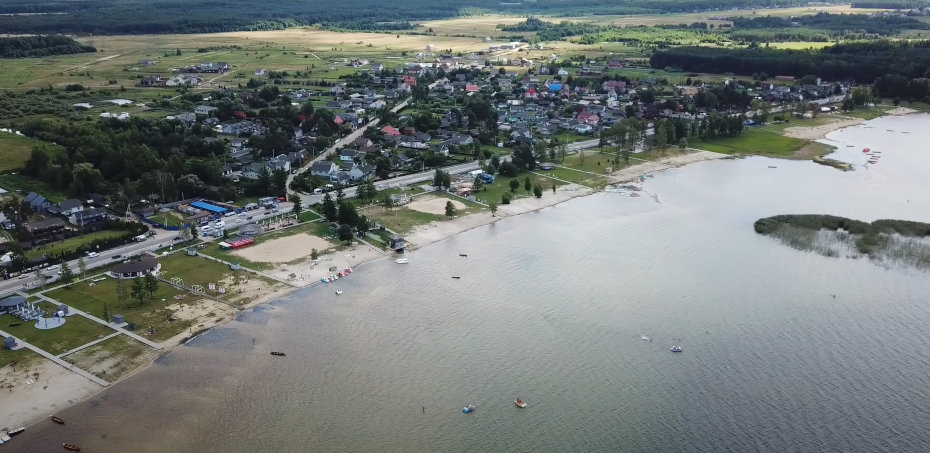 Shatsky Lake – is a whole water complex consisting of more than twenty lakes and is called Shatsk Lake in harmony with the administrative center of this natural monument - the village of Shatsk, Volyn region. The natural reservoirs located here form a single system in the interfluve of the Western Bug and Pripyat within the Podolsk lowland and are considered one of the largest groups of lakes in Europe. That is why more than 35 years ago, in December 1983, the Shatsky Lakes National Nature Park was established here. Among the largest lakes are Svityaz with an area of ​​almost 28 km2 (the second largest lake in Ukraine), Krymne, Pisochne, Luky, Pulemetske and Ostrovyanske lakes. The depth of Lake Svityaz is 58 m, which is significantly more than in the Sea of ​​Azov or Lake Synevyr. Shatsky lakes are fed by atmospheric and underground waters. Also, this process is due to water exchange through a system of canals that connect individual lakes.
Weather and climate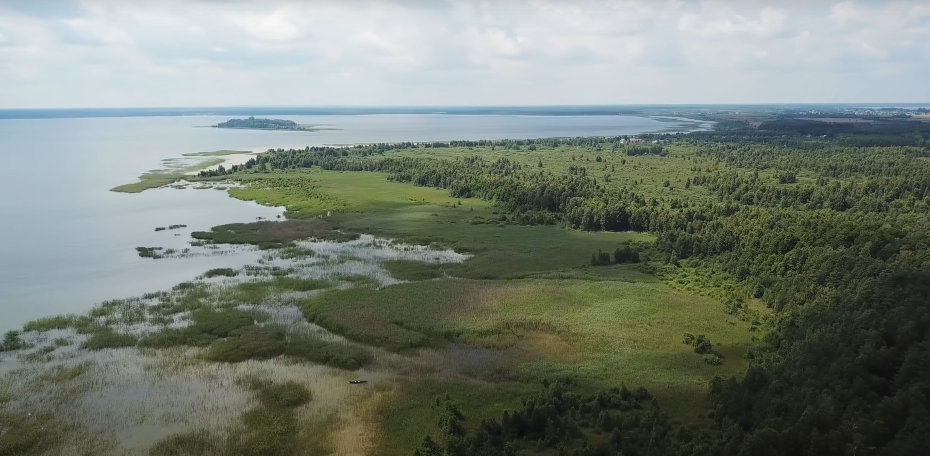 On the Shatsk Lakes you can have a good rest from the hustle and bustle of the city, dust and heat, because this area is known for favorable climatic conditions. It is very humid, there is no extreme heat, but it is quite warm - in summer the air temperature is not below 18-20 degrees. The warmest is here in July, but this month is warm, not hot. In the local sparse forests there is always a pleasant coolness and freshness, and the air is filled with the aroma of pine needles, which you want to breathe endlessly.
How to get to Shatsky lakes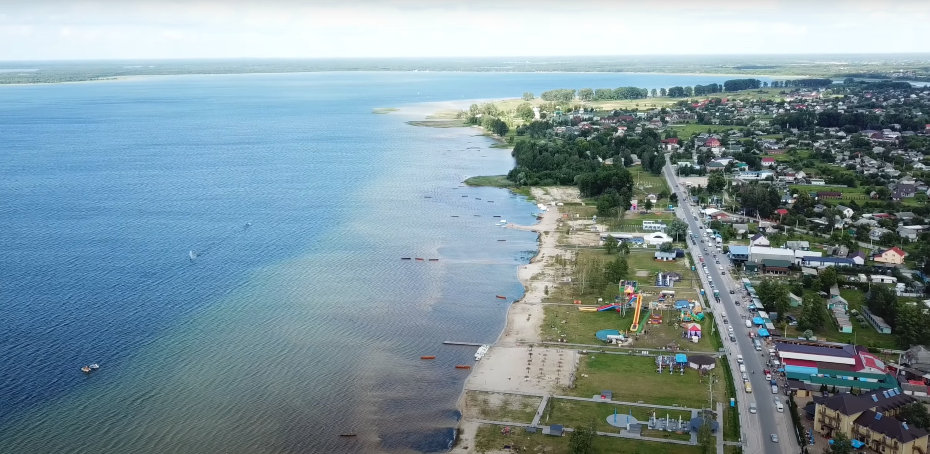 You can get to the Shatsk Lakes in different ways, because Lutsk - the main city of the Volyn region - is a very powerful transport hub. From Kiev, Kharkiv or the Dnieper you can get here by train or bus, and then travel directly to the place of rest by bus, minibus or taxi. You can also get from Kharkiv, Kyiv or Dnipro to Kovel, Rivne or Lviv by train or bus and then further - to Shatsky Lakes - by local transport. If you want to reduce the time, then choose a plane to Lviv with a subsequent transfer. From Lviv you can get to Shatsk Lakes by train / bus to Lutsk or Kovel with a subsequent transfer to a local bus / minibus, or go by car immediately. You can get to Shatsk Lakes from Kovel by local bus, minibus or taxi.
Transport
Much depends on what goal you set for your journey. For example, if you plan to rest in a sanatorium or at a recreation center, of which there are many, you will most likely find it more convenient to get there by public transport - bus, train, or by plane through Lviv. However, if you are not going to sit in one place, but dream of seeing as much as possible, then choose a car trip.
Plane. Unfortunately, the fastest way to travel by plane today can not be a priority, because in the Volyn region, the passenger airport is not working. The nearest airport in Ukraine is located 220 kilometers from here, in Lviv. It is here that you can get both from different cities of Ukraine and from abroad, and then get to the Shatsk Lakes by bus or car.
Train. It is most convenient to get to the Shatsk Lakes via the railway station in the city of Kovel (Volyn region), which is located at a distance of about 85 km (a little more than an hour). You can also get here from the nearest regional centers, with which, as a rule, well-developed transport links - from Lutsk, Rivne or Lviv. This trip will be longer (2-5 hours), but sometimes this method may be convenient and the only possible. You can find out more about the train schedule and get tickets online on the official website of Ukrzaliznytsia.
Bus. Shatsk Lakes can be reached directly by public transport only by using intercity buses and minibuses. Most travelers from other regions start their journey to the Shatsk Lakes by bus from the final train station closest to the lakes, in the city of Kovel. This is convenient, because here the railway and bus stations are nearby, and shuttle buses to Shatsk and directly to Lake Svityaz and other places run regularly.
However, it should be understood that suburban buses and minibuses do not always have the appropriate level of comfort (small in size, lack of air conditioning, frequent stops in inappropriate places, selection of passengers). In this case, you can use the services of taxis and private carriers. You can see the schedule of buses and find out the cost of tickets at the bus station "Kovel" online on the official website of the "Volyn Regional Enterprise of Bus Stations VOPUS.
Car. An alternative and the best option for a trip to the Shatsk Lakes may be a trip by car. The duration of such a trip will depend on where you plan to go. As for stopping at the lakes, most accommodation facilities have their own parking lots, so there should be no problems with this. For lovers of recreation "savage" are campsites and tent camps.
The road from Kyiv to Shatsk will take about 6 hours, the distance is 530 kilometers. Take the "E373" highway, then, after driving about 40 kilometers from Kovel, turn onto the "M07" road (you will see a signpost to the Shatsk National Park). From Rivne - 3.5 hours on the road, 230 kilometers. Take the route "H22" and "E85", then, having reached Kovel, after 40 kilometers turn on "M07". From Lviv the road will take about 3.5-4 hours on the routes "H17" and "T0302". From Kharkiv to Shatsky Lakes travel time is much longer - about 12.5 hours (1000 km), to go on the highway M03 and E373 / M07. Approximately the same distance from the Dnieper - you need to go on the highways E40 / M03 and E373 / M07, and the road will last almost 13 hours.
Rest – what to choose?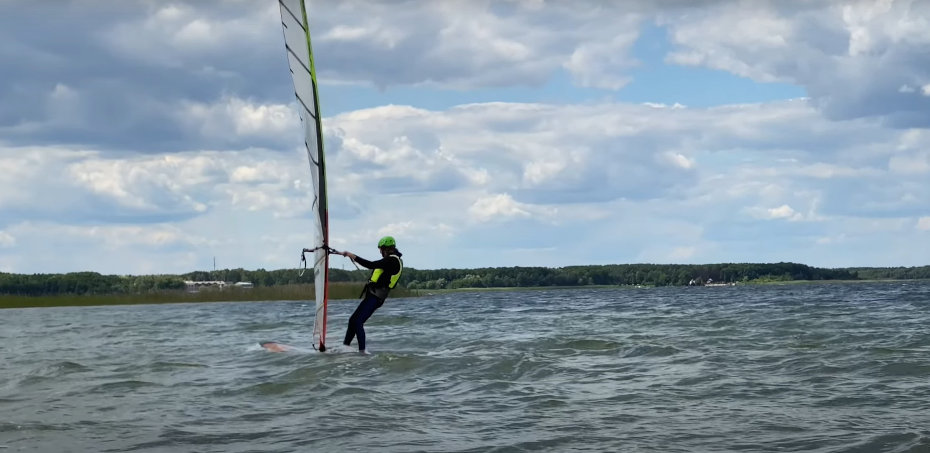 Tourists are most attracted by tourists here crystal clear waters of lakes, especially Svityaz and Sand. People also call them "blue eyes of Volyn". In addition to natural purity, lake waters also have healing and health properties due to the sodium bicarbonate content with low mineralization. This, incidentally, is one of the reasons why many tourists come here.
And the water of the lakes contains silver and glycerin: the combination of these substances promotes rapid wound healing, so it is considered "living" water. The water has a pleasant effect on the skin, which becomes soft and moisturized after bathing. Lake Svityaz also has healing mud, which activates the body's immunity and vitality, increases the body's resistance to various diseases, increases the ability to resist bacterial influences and inflammatory processes.
Such natural resources have contributed to the development of the tourism industry in the region. There are many hotels and resorts, sanatoriums - for every taste and budget: from elite VIP-recreation to budget costs. Everyone can find an option with full board, all inclusive, or use only housing, if you prefer your own kitchen or want to eat on an individual schedule. In this case, it is best to rent a house, cottage or apartment - prices will fluctuate depending on your financial capabilities, comfort needs. For the most economical or independent tourists, there are campsites and tent camps.
Excursions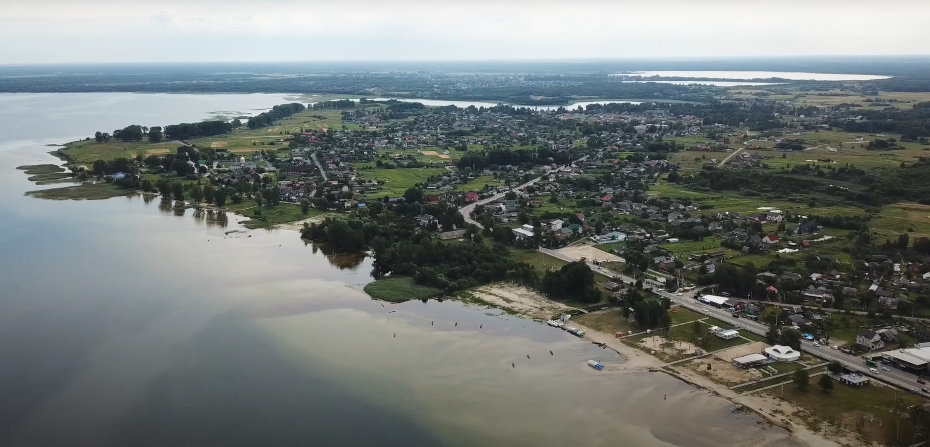 Rest on Shatsky lakes can consist not only of medical and improving actions, but also to be cognitive. Many travel agencies offer individual tours of historical places and natural "highlights", as well as complex one- and multi-day tours that allow you to see many interesting places in Volyn, see a fabulous collection of local forest landscapes and lakes, ride boats, catamarans, kayaks. You can buy a tour or a separate tour at a travel agency both in your city and directly on site, or book online through an agency or local guide.
Fishing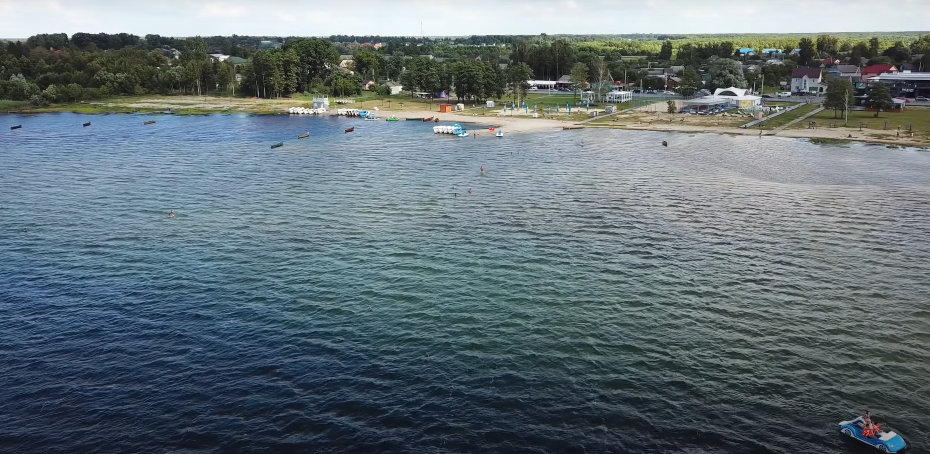 One of the most popular pastimes on the Shatsk Lakes is fishing - a real paradise for those who love to fish. This holiday is best suited for vacation and relaxation for a couple of weekends.
Perch, crucian carp, roach, pike, carp, catfish, bream, eel, eel are found in the Shatsk Lakes. Some of them have acclimatized exotic species of fish - for example, in the lakes Svityaz, Crimea and Pulemetsky you can find Canadian catfish, in Pulemetsky there is a whitefish, in Pisochny there is a trout perch, in Lucimir and Black Great Lake - pike perch and Amur carp. Some lakes are home to crayfish. Such a rich aquatic world is not only the reason for visiting the lakes by amateur fishermen, but also contributes to the use of reservoirs on an industrial scale - there are a number of fisheries. The flip side of the coin is poaching, which thrives here and is being tackled by the relevant authorities, environmentalists and concerned locals. Therefore, when going here for fishing, be sure to find out the list of places where fishing is allowed. You can get the appropriate map-scheme from foresters, because otherwise you risk being fined. For reliability, you can use the services of travel agencies that specialize in fishing on the Shatsk Lakes or offer such an option among their services.
Resume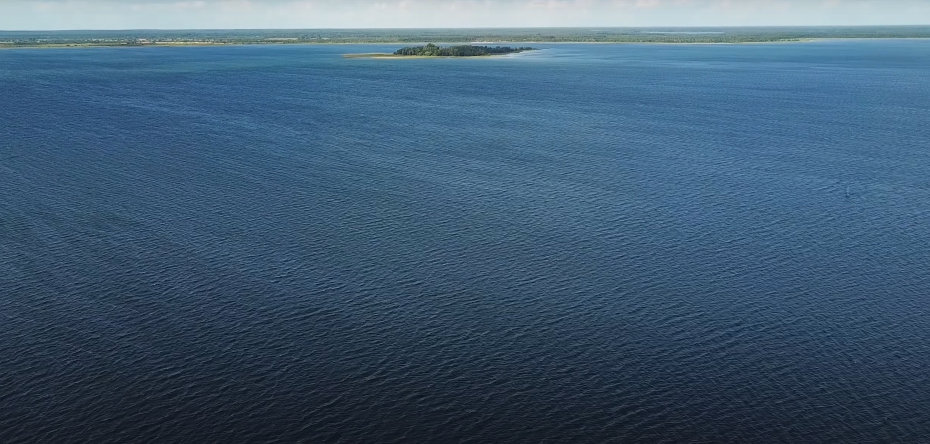 Shatsk Lakes are annually visited by hundreds of thousands of tourists not only from Ukraine but also from Poland, Belarus, Germany and other countries. They are attracted by the beauty and ecology of this region, clean and transparent waters, coniferous forests and the absence of large sources of pollution, reasonable prices and the friendliness of the locals.
The uniqueness of each of the Shatsk Lakes cannot be enumerated and described in words. If you come here for a vacation, try to cover the maximum - at least a little to get acquainted with each lake in person. To do this, you can use a variety of excursions (cycling, car trips, kayaks, hiking).
Visit this amazing land! You will fall in love with the local landscapes, fauna and flora and will probably want to come here more than once to discover the beauty of this region again and again!
Legend to the map
The water – The lake Svitiaz' in Volyn region
Huge – lake area is 25.2 sq.km., length – 9.3km, width – 8km, depth – 54.8m. The biggest and the deepest lake in Ukraine.
Full with fish – there are pike, carpbream, crucian carp, silurus, eel.
Clean water – karstic jrigin, water contains silver.
Other lakes – Shatsk lakes
Address:
44000, Shatsky district, township Shatsk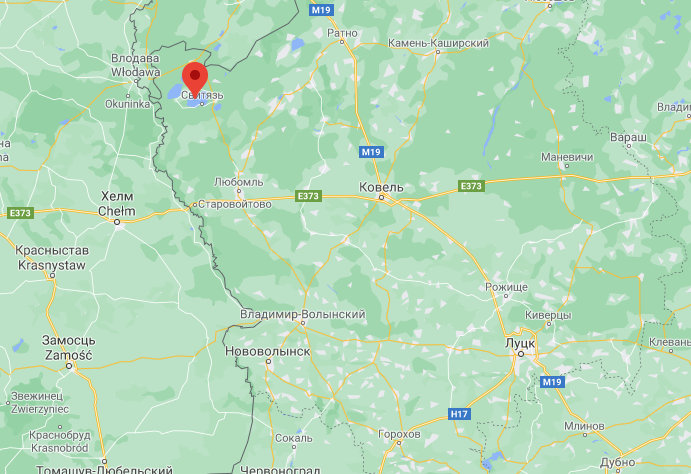 Photo gallery