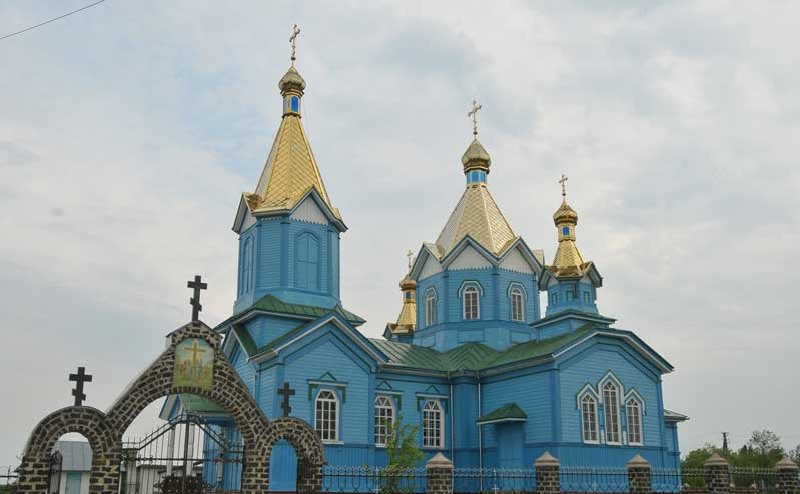 Church of the Exaltation of the Holy Cross Shelves of Volodymyrets district of Rivne region. The exact date of construction is not known, only that in 1901 the church was consecrated.
The church is named in honor of the Exaltation of the Life-Giving Cross of the Lord, built at the expense of parishioners, as well as donations from Colonel of the Russian Army, Chekmarev Konstantin Ivanovich (because his wife, Chekmareva Maria Nikolaevna was ill with cancer). A box containing the ashes of the colonel's wife was pulled in one of the walls of the church; the box is closed by one door, where in the middle, in the oval of her photo (already yellowed by time), and then by another door, where her name, surname, patronymic, years of birth and death are embossed.
Painting icons in the church right on the tree. Currently, the church is active, services are held, is in the Orthodox community.
Address: 34374 Rivne region Volodymyrets district, Politsy village