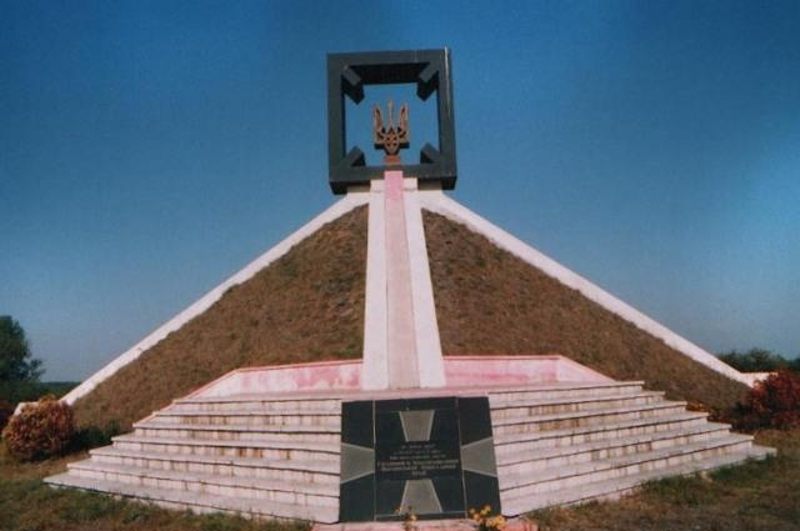 It is a symbolic burial mound, on top of which there is a granite construction which holds a trident. There are several steps leading to the burial mound where one can find a memorable plate which contains the inscription: "In this place, in 1942 and 1943 there was located the stand of the Commander-in-chief of the Ukrainian Insurgent Army".
On this histiric site, not far from the village of Maly Stydyn, there was a stand of the first Northern UIA headquarters . Now near the monument, regular ceremonial events take place to commemorate the anniversary of formation of the Ukrainian Insurgent Army (October, 14), the Day of the Ukrainian Cossacks or the day of the State Flag. To the strains of the National Anthem of Ukraine, the grand cloth of the flag arose next to the monument of the UIA soldiers.
Also, the regional festival of insurgent songs called "The Insurgent nights" is held here in which amateur groups of the area can participate.
Address: 35014, the village of Maly Stydyn, Kostopil district, Rivne region