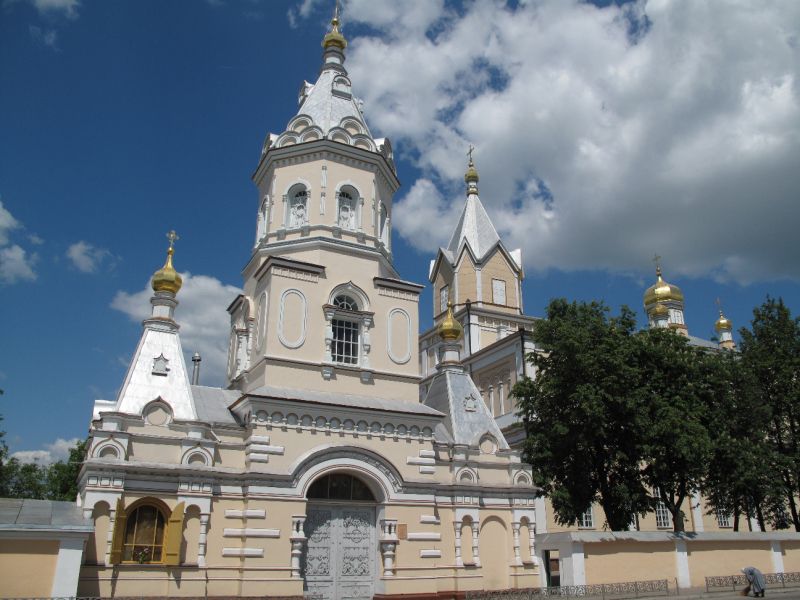 Complex structures of Trinity Monastery were formed during XVII - beginning of XX century, it is located in the central part of the city. Holy Trinity Monastery is one of the oldest monasteries in the country.
Trinity Monastery gives the silhouette the most ancient part of the city Korec special expressiveness and originality. Local monks renowned the ability of sewing the gold church clothes.
In Holy Trinity church kept the ancient icon of the Mother of God - Surety of Sinners, brought Sultan Turkey, or directly from Rome. According to legend, Mary of Egypt was praying to this icon in the Temple of Jerusalem.
Address: 34700, Rivne region, Korets district, Korets, 56 Kyivska Street