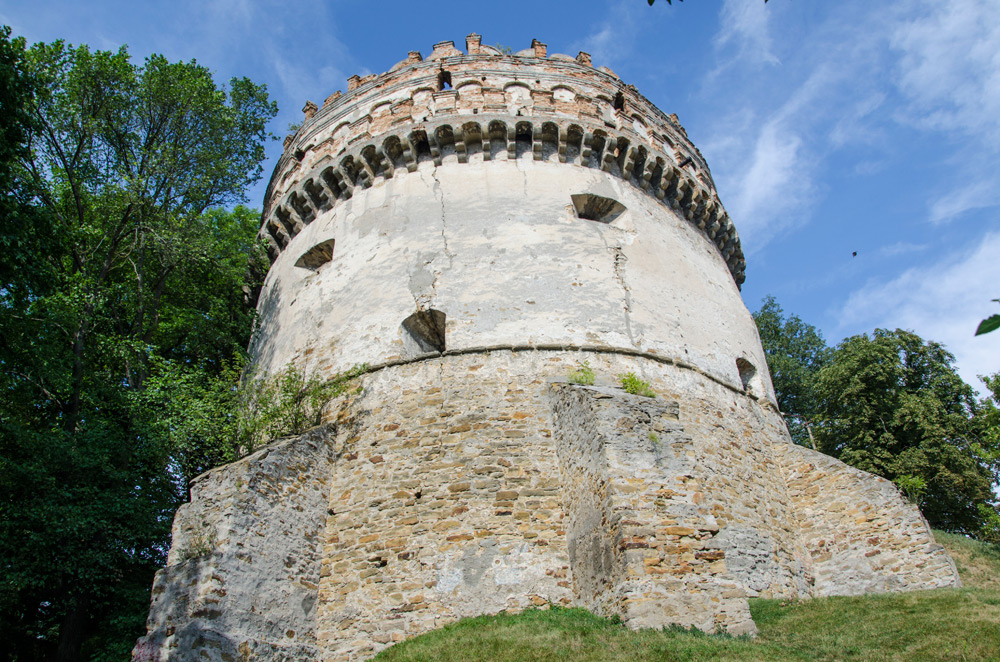 The oldest building of Ostroh Castle is a brick tower, which is located near the southeastern end of the castle hill. "Tower" refers to residential guard towers - the earliest and rarest types of castles, which were created on the prototype of medieval towers - dungeons. The purpose of the Ostroh "tower" was versatile and in addition to defensive purposes provided the owners with conditions for permanent residence.
Various supplies were stored in the lowest tier of the tower. A deep well was built here. The initial core of the four-part plan of the tower is the southern volume with a semicircular wall and almost square in plan northern extension. Later, at the end of the 15th and the beginning of the 16th century, the south-eastern part appeared. Simultaneously with the spatial development of the "tower" in width and height were strengthened, grew in volume powerful buttresses, flowing down the fan on steep slopes and almost reaching the foot of the hill.
The upper part of the "tower" - the result of later transformations of the XIX - early XX century. At the end of the XVIII century, the upper wooden tier was dismantled, topped by a high spire with a large clock with a "cymbal" (battle).
Address: 35800, Ostrog, Akademichna Street, 5