The Volyn region is popular among tourists not only from Ukraine but also from abroad. Travelers from different countries of Europe and the world come here to see the local attractions and enjoy the majesty of nature. And this is not accidental, because the picturesque Volyn attracts not only natural landscapes but also historical monuments. This area is considered to be one of the oldest regions of Ukraine, and the first mentions of it are found in the chronicles of the IX-XI centuries, in particular, in the "Tale of bygone years" and in the "Ipatiev Chronicle".
Location and statistics
Volyn is a historical region in the south-west of modern Ukraine with a population of over 1.5 million people and more than 20,000 km2, which is about 3.3% of the entire territory of the state. The territorial (regional) center of Volyn - the city of Lutsk. This region runs between the rivers Sluch and Western Bug, stretching from west to east within the Volyn Upland and Polissya Lowland, which occupies almost 2/3 of the region. Volyn is considered as a border region because there is about 400 km (more precisely, 395) of the state border of Ukraine. In the west the region borders with Poland, in the north - with Belarus. This region is also known as Polissya, because its feature is forests and shrubs, which, along with swamps, occupy most of the territory. There are high humidity and many water bodies. Thus, most of Volhynia belongs to the Dnieper basin, among other rivers - the Western Bug (a tributary of the Vistula), the Pripyat, and its tributaries, as well as many lakes (Red, Svityaz, White, Sand, etc.). Most likely, such natural features have led to historically weak urbanization in this place, certain isolation of settlements. However, this is what allowed to preserve many historical and natural monuments and elements of the culture of Polissya. A powerful transport hub has been formed in the Volyn region, as many international routes intersect here. It is not only a road, bus, and rail connection of local and national importance, but also a large network of border crossings, international road and rail lines.
A little bit about historical Volyn
Historically, Volyn had a very turbulent history, part of its regions at different times belonged to different states, but it benefited this region. It is through such historical events that Volyn has absorbed the heritage, color, and spirit of many cultures and peoples: once the region included parts of other regions of Ukraine, some territories of modern Belarus and Poland. That is why there are many historical, architectural, and natural monuments that will not leave indifferent true lovers of the past, the beauty, and grandeur of nature and just lovers of new experiences. And we are talking not only about the most famous pearls of Volyn - Shatsky lakes or Lubart's Castle in Lutsk but also about many other places, such as the small town of Olyka with the Radziwill family castle and fortifications, the village of Kolodyazhne with the museum-manor of Lesya Ukrainka or the incredibly beautiful scenery of the Pripyat river valley. All this makes Volyn attractive for tourists, even though this region is less "promoted" than, for example, Lviv or Ivano-Frankivsk.
Why you need to visit Volyn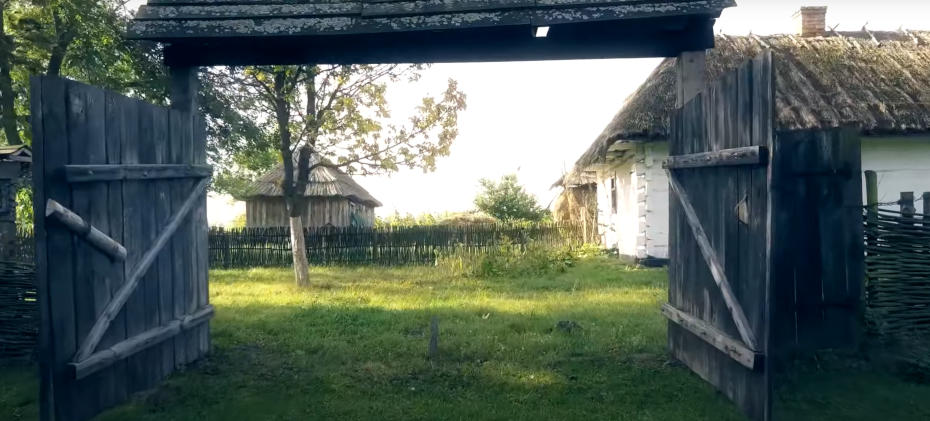 Volyn and its interesting places can truly be considered the pearl of the Ukrainian land. There is something to look at and something to enchant. For example, the main city is Lutsk, from which I usually start getting acquainted with the region. There are not only historical monuments such as Lutsk Castle, where festivals and reconstructions of knightly tournaments take place, but also more modern and unusual buildings: such as the Volyn "house with chimeras" or the local "highlight" - the "Great Wall of China" - Soviet-era heritage, the house that is considered the longest in the world (its length is 1,750 meters, and taking into account the branch - 2,775 meters). And Volyn is ancient churches in Lyuboml, Volodymyr-Volynsky and other places, the city of Cossack glory Berestechko, Shatsk National Nature Park, Okonsky springs, many museums, and ancient estates and much more. Here everyone will find something for their interests - whether active and cognitive travel or a quiet holiday in nature.
Visiting this amazing area of ​​Ukraine, you begin to understand how beautiful and diverse our country is, and I want as many people from all over the world to see this beauty. We are proud of Ukraine!